HELLO.
Portrait of the artist as ancient metaverse citizen
I am a Homo sapiens based cyborg artist on a journey to discover, illustrate, and transform ideas about blockchain technologies.
Some of my work is made from emojis and other digital communication pictograms/patterns mixed with reimagined brands and other popular culture elements. I also work in 3D and with machine learning algorithms, like DALL-E.
I endeavor to live each day as if it were my last despite a lingering cloud of anxieto-uncertainty in constant companionship. I try to do no harm, but I am one hundred percent chaotic neutral so you expect surprises!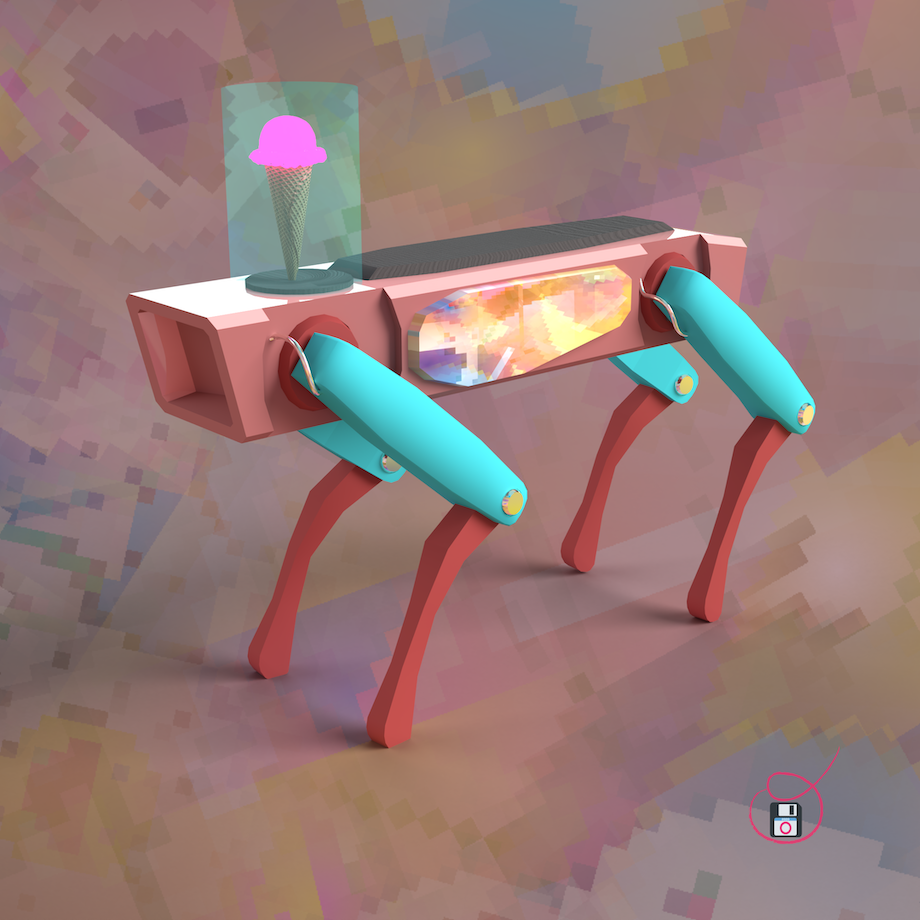 "Gucci Mane Ice Cream Delivery Robot" 2020, (Rarible)
"ART MADE ME DO IT."

obxium