version 1.0
This content lives through direct inspiration & heavy borrowing from the great mind of the late Virgil Abloh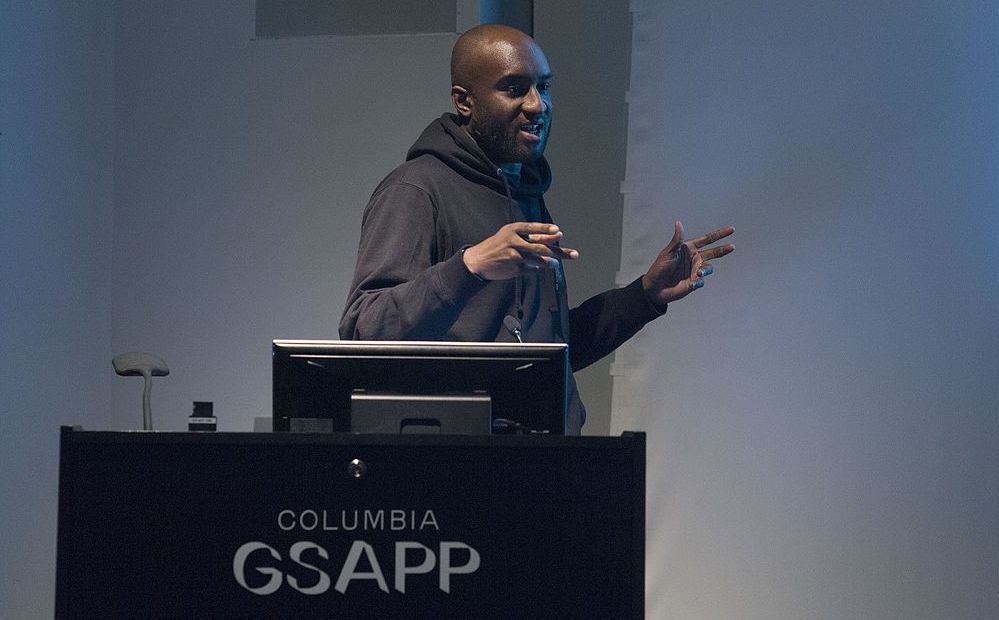 This article is a living document directly inspired by "FREE GAME" that introduces new tools and workflows including web3 technologies. This author believes web3 has definite potential to bring more power to artists and creators going forward.
The original material has a keen focus on brand, and this version is similarly emphasizing the importance of brand as well.
If your goal is to build a brand that will live in the context of web3, then this guide could be of help to you. Do not take it too seriously though, and have fun while you learn.
1. name your brand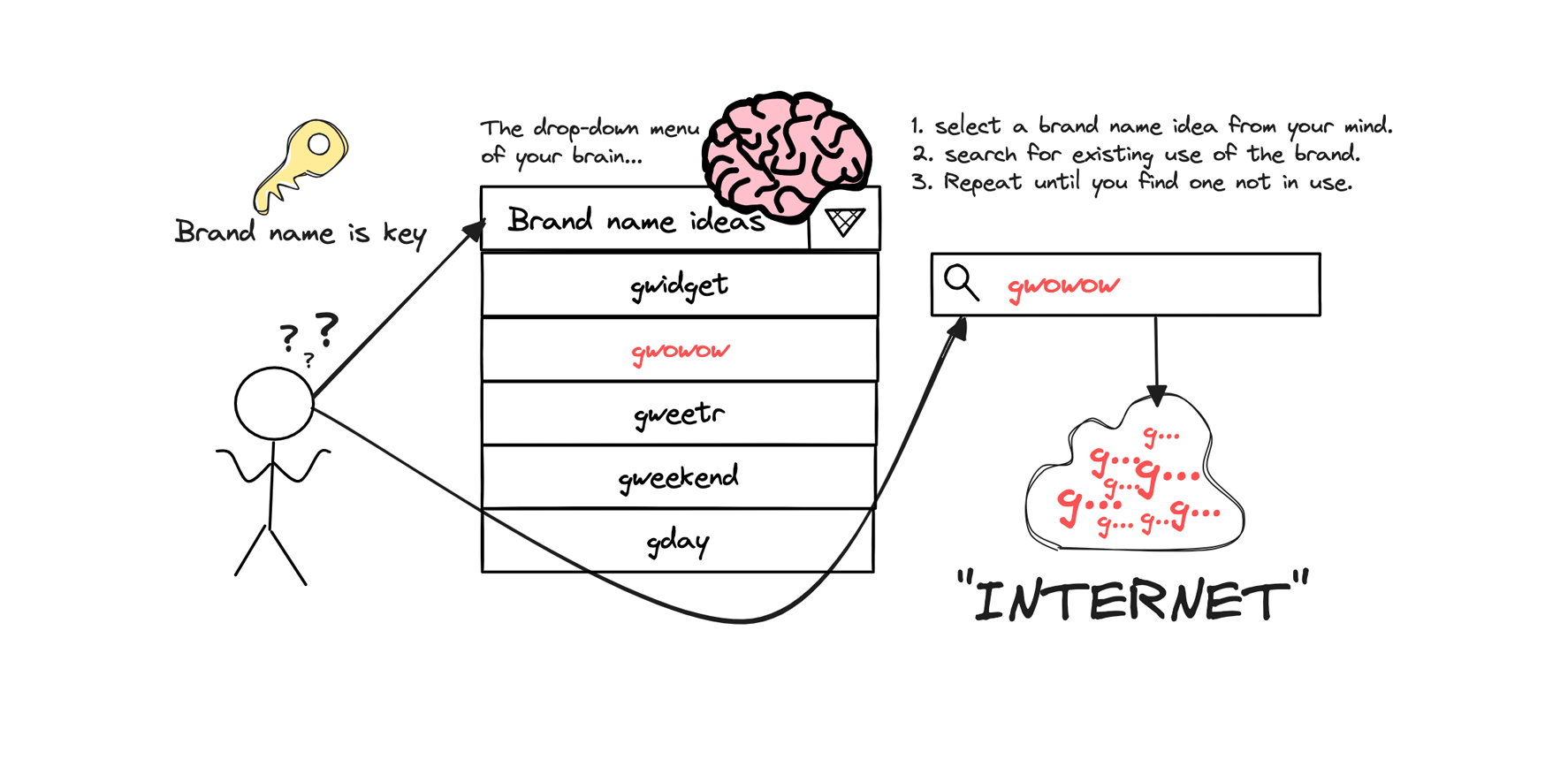 Naming things is hard—it's so hard that in computer science, engineers list naming things as one of the top 5 hardest problems.
"For me, the brand or entity name has been the most important part of my logic. Your brand name should be an endless reference point to why your brand exists." — Virgil Abloh
Virgil thought of naming the most important part of his project's logic, and recommended this excellent TED talk by Jonathan Bell as a starting point to understanding the thinking involved in choosing a great brand name. It is timeless and valuable advice worth your consideration when at the beginning of your brand journey.
When it comes to the essence of brand, you do not want to mess the name up, as it's the hardest thing to change or pivot with later.
To expand on this, your name must also be something you can secure in as many domains or spaces possible, from an actual domain name system (DNS) record like a .com or a .io or .xyz, to accounts on all of the various platforms. Buying names is expensive; it's critical when researching your name, that you ensure availability of the chosen name in the places which matter to you and your brand.
When considering web3, you'll also want to secure other brand identities, such as an Ethereum Name Service (ENS) names and accounts on decentralized social platforms like Farcaster and Lens, and even 3D metaverse environments like Voxels.
2. CC0 is good for art but brands need a trademark
A nice part of the web3 vibe today involves some embrace of Creative Commons licensing like the CC0 license by artists. This is a great way to share and remix art or other creative content, and you should definitely explore using it when possible. This doesn't necessarily work best for an entire brand name though, though and that's where a trademark comes in.
A brand name is an investment in identity which you typically want to protect like any investment. You can do this in various parts of the word by registering a trademark for the following types of brand elements:
Name
Slogan
Tagline
Sound
TIP: This guide is specific to brands established in the United States, and you should be sure to check the laws and requirements of your own legal jurisdiction with respect to trademarks.
A great place to start with learning about the process of registering a trademark without an attorney is this video by Marcella Dominguez.
3. learn & use creative software suites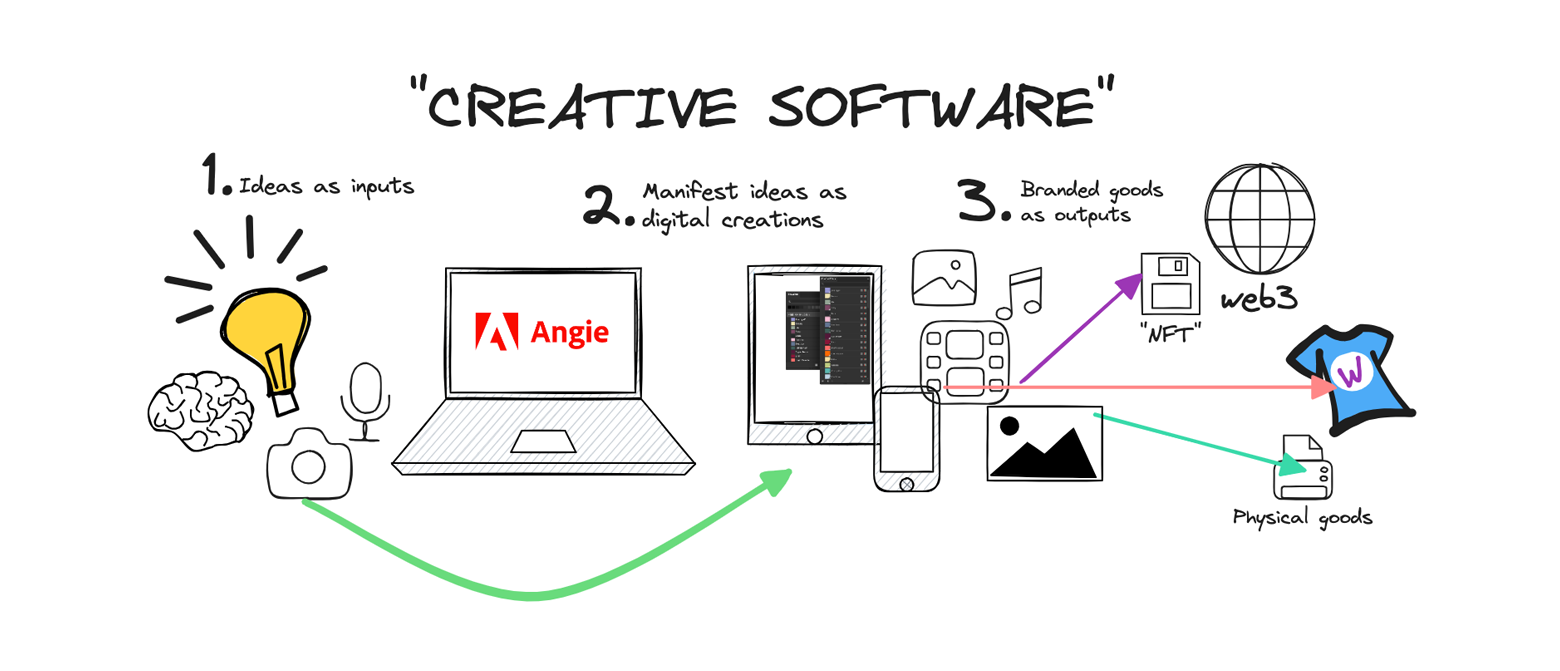 In the original "FREE GAME", Virgil recommends learning the Adobe Creative Suite.
The landscape has changed since then. A lot.
Now there are a range of tools which you should consider outside of the Adobe suite, such as AI art making tools, open source design tools, and free web based apps are challenging the conventional approach.
The integrated nature of Adobe's products is helpful to an extent, but you can go further if you get comfortable with working on content in a range of tools which could be unfamiliar to you even if you have some familiarity with Adobe products.
Here are some neat tools to explore.
Bonus: if you need help organizing information around your brand and creative content, look to apps like Anytype, Obsidian, or Notion.
4. make a screen print

As foundational brand knowledge and to promote your brand, it's recommended to create a screen print related to your brand.
David Picciuto created an excellent video with everything you need to know about the process of making a screen print, including a list of the resources and supplies used in his video.
5. find blanks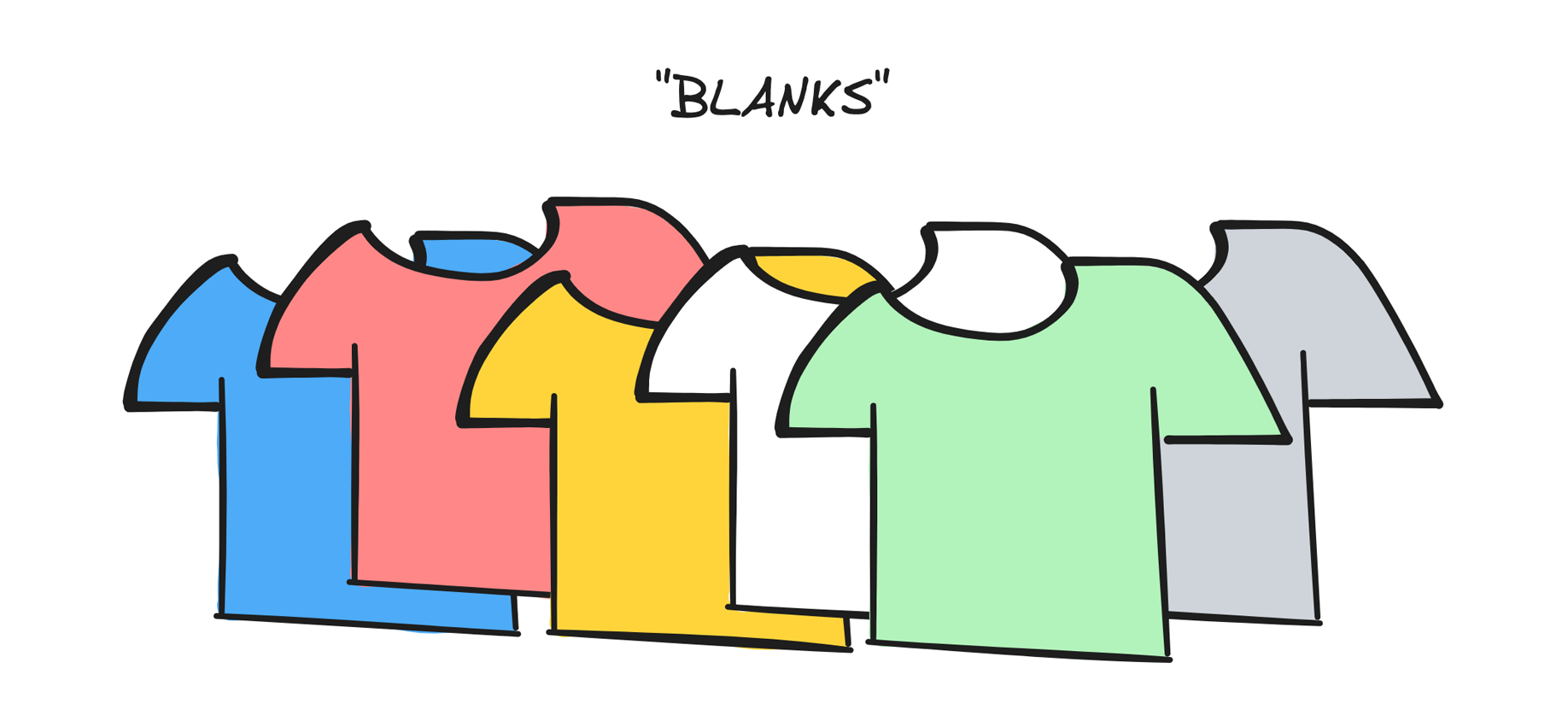 When you're ready to screen print garments, you need a source of "blanks", which are garments or goods created without any prior decorative treatment. You can then emblazon your brand and the messages associated with it to these blanks to produce branded goods.
Several popular commercial-grade sources of blanks exist. Examples originally cited in the video shared on "FREE GAME" include:
TIP: Some suppliers like S&S require some business credentials to sell you blanks at the wholesale rate. Others like alphabroder will accept applicants without business credentials or a tax ID, but you must be clear when signing up to alphabroder that you're only making promotional products for the promotional industry. You should not mention retail, fashion, your retail brand name etc. in your application to avoid being rejected.
6. shoot a lookbook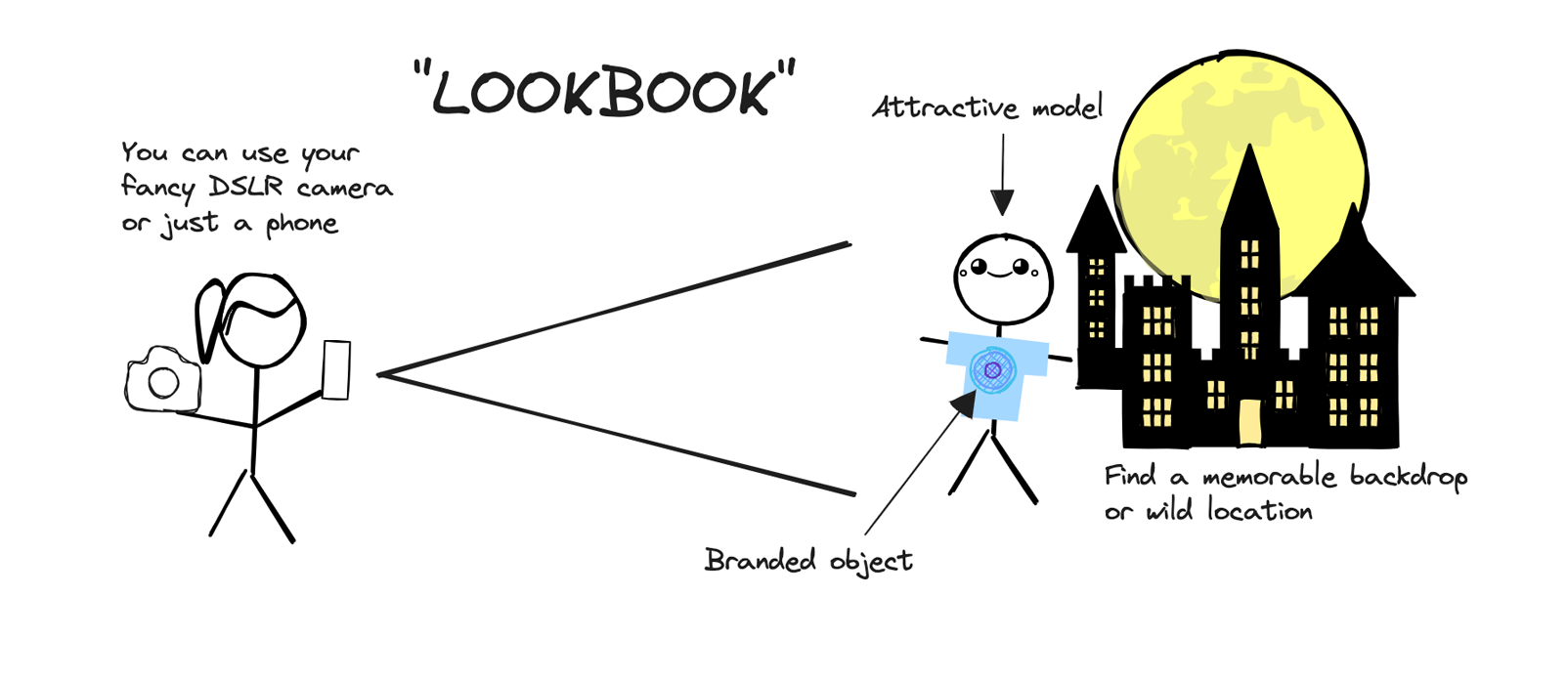 Physical goods for sale require representation in the physical realm, but today you need to also represent your goods in the augmented and virtual reality realms as well. Representing your brand and the goods it creates for sale is traditionally accomplished in a lookbook. Virgil shared some videos, which you can use with "a smartphone and a shameless drive" to produce your lookbook in a lean way.
How To Film & Edit a Lookbook on Your iPhone
Shout out to the interesting details, and here's hoping that you can distill down to the core elements of successful lookbooks from a synthesis of this content.
Behind the Scenes: Aïshti & Aïzone Fall/Winter 2017 by Juergen Teller on location in London
Juergen Teller on How to Be a Radical Photographer
How do lookbooks fit or play out in web3? You should think about producing lookbooks in web3 virtual environments. Some ideas for worlds where you can use 3D objects or voxels to form a virtual lookbook environment.
Voxels is a great OG VR voxel world where you can build environments on ERC-721 token parcels you own.
7. build a website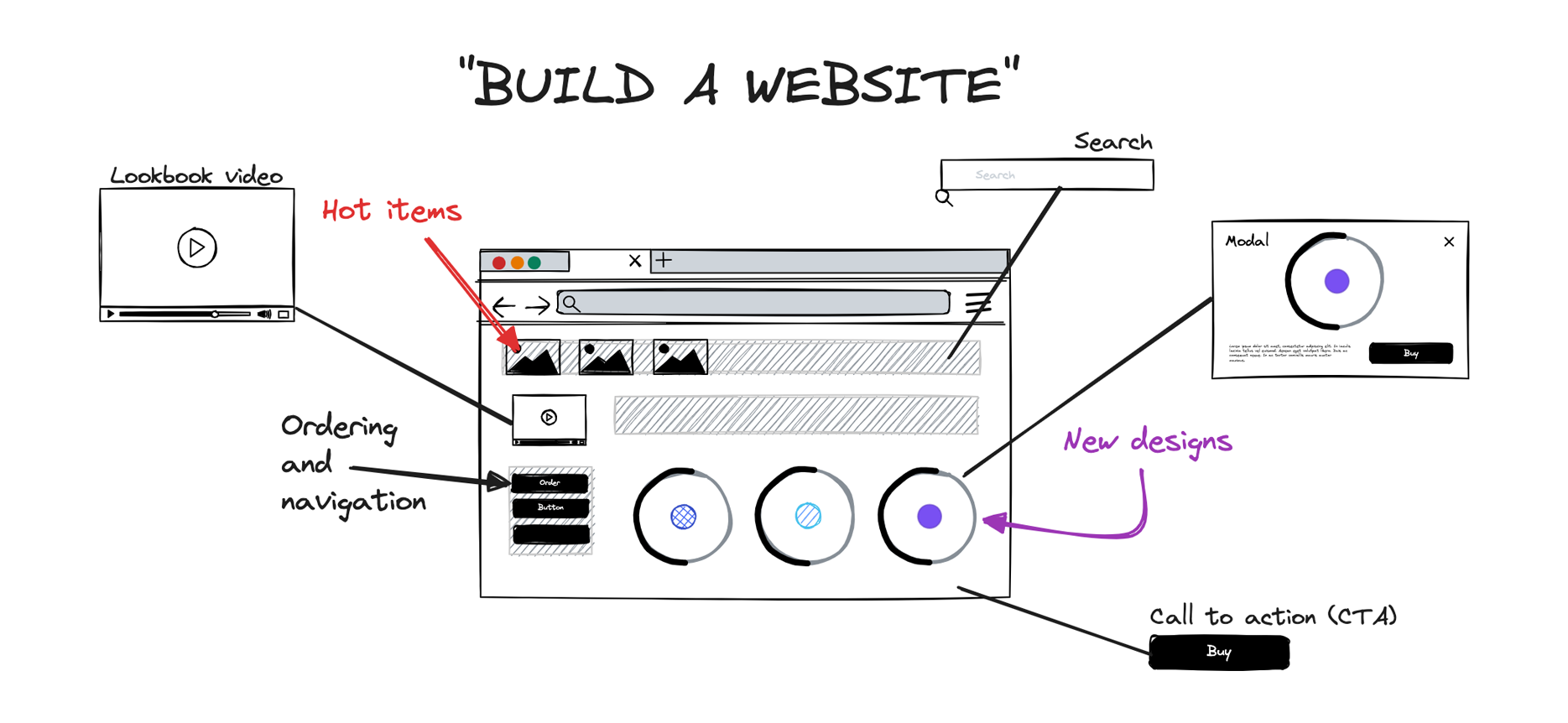 Your brand needs a web presence, previously simply a website or an e-commerce enabled website or an app…
The recommendation years ago would be something like a content management system (CMS) to build and maintain a website.
Today, you are probably better served with a contemporary web application framework with tightly integrated web3 components.
A good and quite popular choice which fits the bill is the React based web framework Next.js.
You can start with a simple static website driven by Markdown formatted files, images, embeds, etc. and expand the same codebase to include dynamic storefront features and web3 integration as you're building and evaluating your information architecture and visitor metrics.
8. add commerce to your website
Now that you've defined and protected your brand, and you've manifested into physical goods with a lookbook and supporting website, it's time to offer your goods for sale. You can do this for fiat money, cryptocurrency, or both.
TIP: If you need to create smart contracts and mint tokens from them, you can use a platform like Manifold.
9. overarching lectures
These are special lectures by Virgil which will help you understand his thought process and inform your brand building efforts.
"Insert Complicated Title Here"
This core studio public lecture is full of gems about brands.
"Everything in Quotes"
10. further inspiration
The following is a collection of videos which are inspiring when thinking about building brands. You can find more on the "FREE GAME" page.
Peter Saville: In Fashion interview, uncut footage
Marc Jacobs Louis Vuitton 2007
5 Minutes with Alife's Rob Cristofaro: History of the Alife Session
Yohji Yamamoto - Advice to artists and people who want to create something
11. Headless brands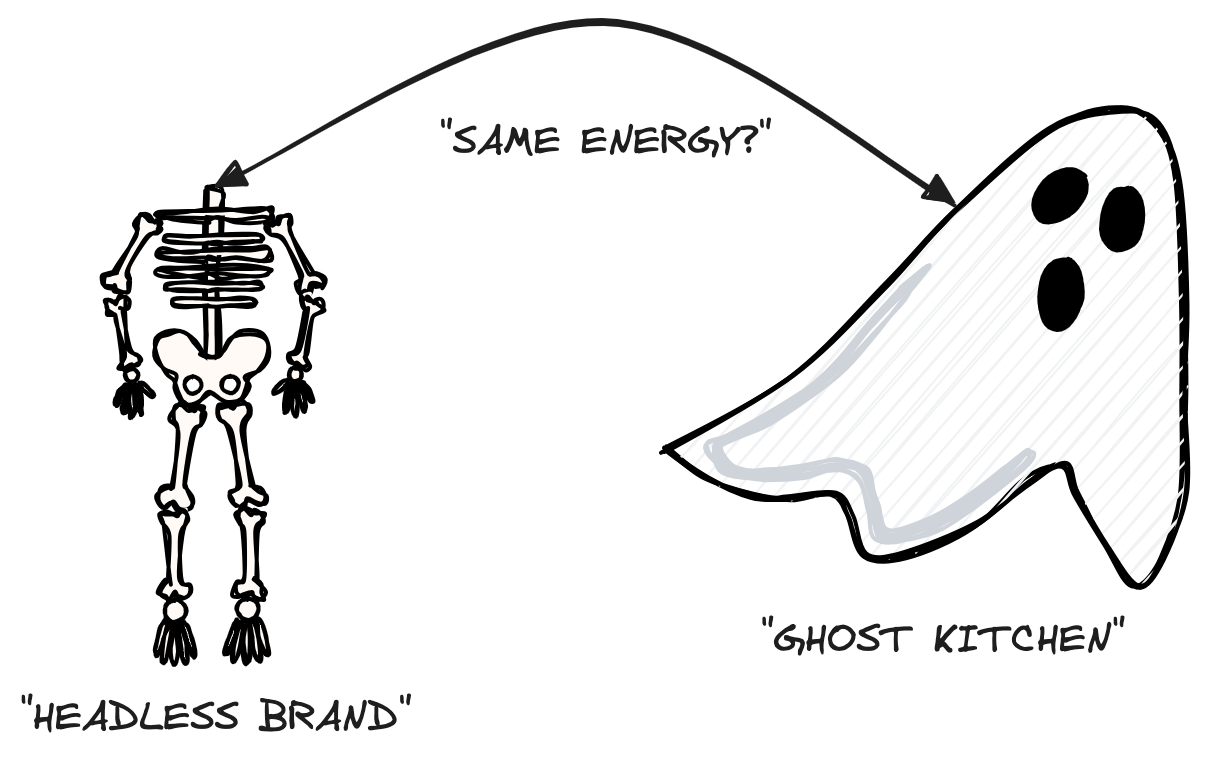 A concept gaining popularity particularly in the web3 scene is the notion of a "headless brand".
A headless brand forgoes traditional brand management by exectives and marketers, and instead eschews a decentralized approach. In this way, an entire organization can share in intellectual property ownership and management.
While this remains an intriguing possibility for some, and is definitely a thing you want to keep on your radar, it is not a concept for every brand.
12. disclaimer
This information is presented in its entirety for educational and informational purposes only.
The author cannot be held responsible for anything that happens as a result of this content, but do feel free to send me ETH, other cool tokens, or a dank NFT to obxium.eth